Welcome again to my "Crochet Dolls and Stuffed Animals". Go ahead and browse thru some of my items below. Hope you find somthing you like. Check back every once in a while, I will be adding more items as I go along. Hope you enjoyed visiting my website and viewing my Adult Crochet Afghans.
Some tems are designed by the seller, Judy B. and some are crochet following a pattern.
All shipping & handling included in price.
Items will be shipped within 3 days of receiving payment
Kyle Crochet Buddy Bunny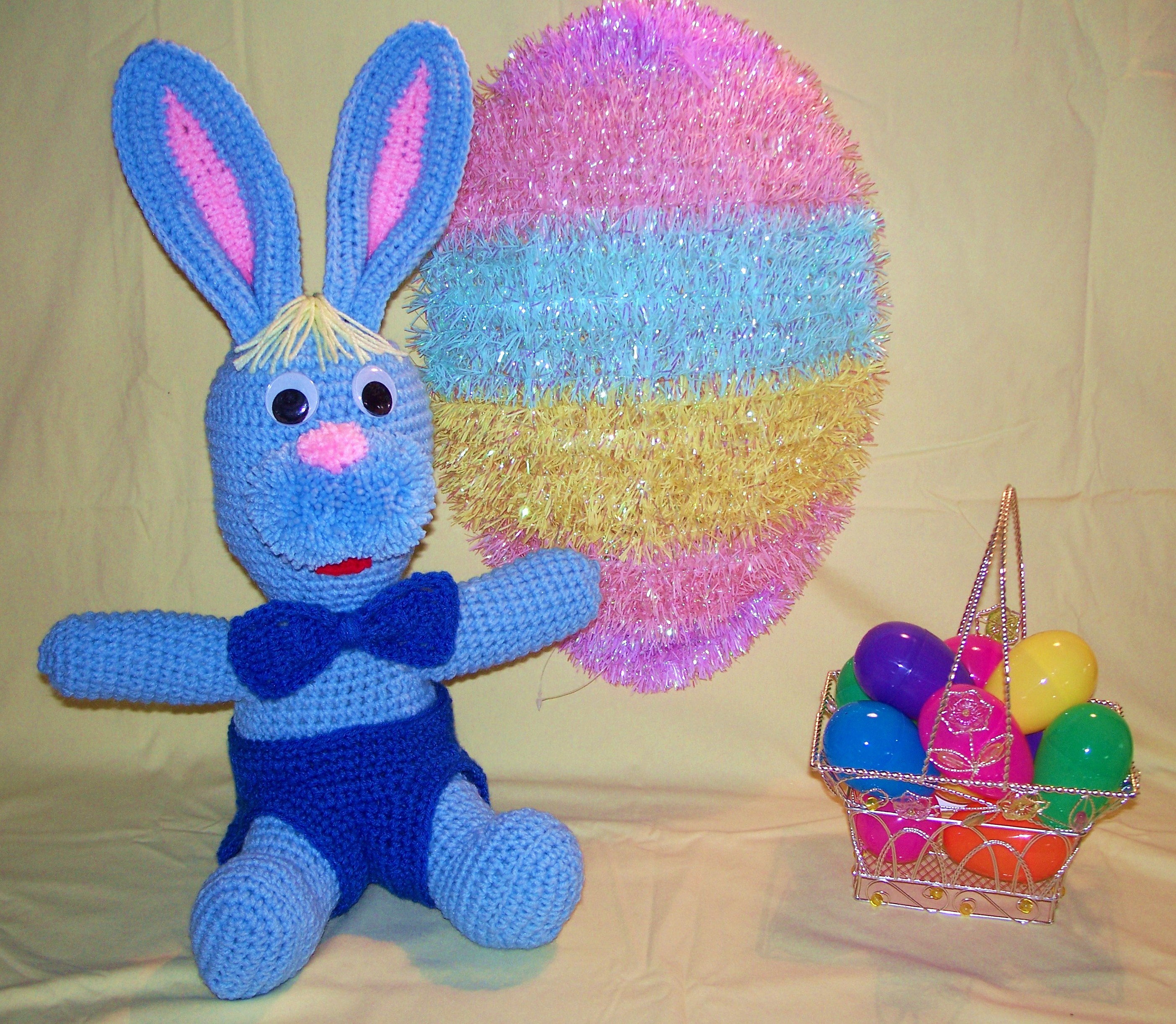 $ 21.95 USD


Finished size is approx. 20" tall to top of ears.

Any little guy would love to hug and love on this adorable buddy bunny.

This Kyle Buddy Bunny was designed by the seller, Judy B,


Nessa Girl Crochet Bunny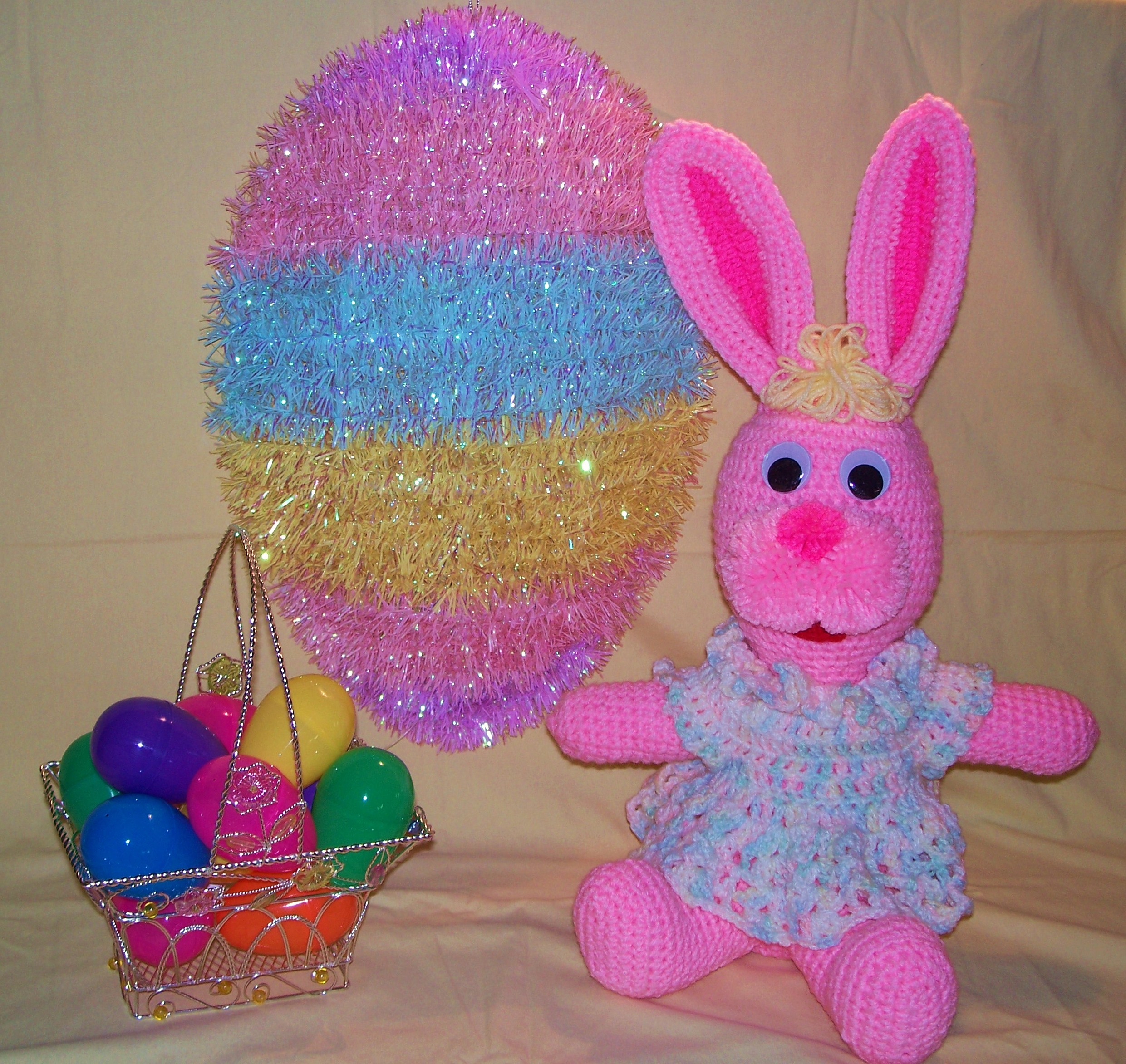 $ 21.95 USD


Finished size is approx. 20" tall to top of ears.

Any little girl would love to hug and love on this adorable bunny.

This Nessa Girl Bunny was designed by the seller, Judy B,